Running Club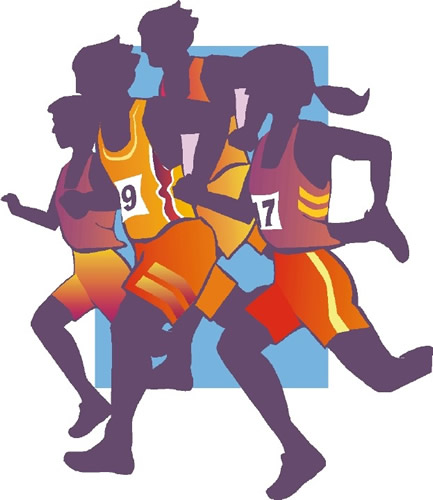 Running Club information
Running Club is organized around the activity of running, but the focus of the club is to promote the well-being of the child. The club will promote fitness and encourage sportsmanship and a positive mental attitude. Basic techniques, skills, and strategies of running will be taught as well as values related to the sport. Winning and losing, cooperation and consideration will be consistently discussed. Running Club has proven to be a rewarding experience for the coaches and the children involved! It is the expectation of the coaches that children be running and participating, not socializing during this time. Students will be given a Behavior Ticket for any inappropriate behavior.
A signed permission slip is required to participate in Running Club. These permission slips were sent home with every 5/6th grader. Please see Coach Greenlaw if you need another one!
Running Club Guidelines
1.) Runners must check in and out of Running Club. Attendance will be taken at the beginning and end of practice. No runner may be picked up while out on the course. All runs begin and end at a designated area.
2.) Too many missed practices will result in being dropped from the club.
3.) Students receiving a third behavior ticket will be dismissed from Running Club.
4.) Any runner dropping out of Running Club will not be permitted to rejoin this year.
5.) No electronic devices (cell phones, ipods, video games, etc.) are allowed to be used during Running Club.
6.) If siblings are not in Running Club, they must go home after school. They are not permitted to wait for their Running Club sibling.
7.) Parents wishing to watch their child are encouraged, but we'd rather you walked and/or jogged with us!
San Tan Running Club will be implementing an incentive program! Runners will receive "toe tokens/charms" to place on their shoes for every 5 miles they run!
**Running Club will not be held over school breaks or on half days**
Club Sponsors: Coach Greenlaw and Ms. Sheffner